Disclaimer: machine translated by DeepL which may contain errors.

Creating innovative molecules by combining nature's wisdom with unbridled imagination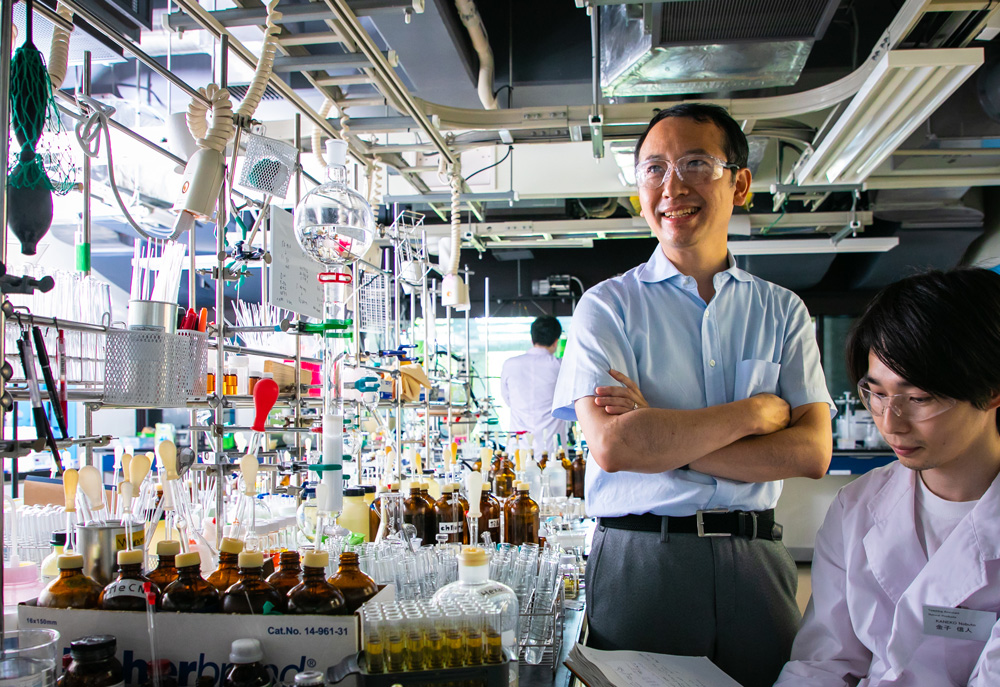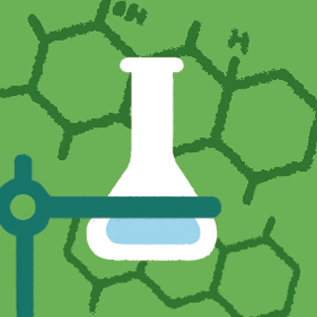 Hiroki Ohguri, Professor, Department of Chemistry
In 1993, he graduated from the Department of Chemistry in the Faculty of Science at Tohoku University, then in 1998 completed a Doctoral Program at the Graduate School of Science at Tohoku University. Between 1998 and 2003, he was an Assistant Professor of Chemistry at the Graduate School of Science at Tohoku University. In 2003, he was a Visiting Scholar in the Department of Chemistry and Chemical Biology at Harvard University, then in 2004, Associate Professor of the Division of Chemistry in the Graduate School of Science at Hokkaido University. Between 2013 and 2016, he was a JST PRESTO Researcher, and from 2015 to 2019, a Professor at the Department of Applied Chemistry, Graduate School of Engineering, Tokyo University of Agriculture and Technology. He has served in his current position since 2020. He received the 2021 Shionogi Small Molecule Pharmaceutical Award from The Society of Synthetic Organic Chemistry, Japan and The Chemical Society of Japan Award for Creative Work for 2022.
---
Q. What was your favorite subject as a child?
A. Science.
I love living creatures and was also in charge of caring for them in elementary school. I used to bring in bullfrogs that I caught in the neighborhood, and they often escaped in the classroom. Up until about the fifth grade in elementary school, I was restless myself and found it difficult to sit still for more than 40 minutes during class.

Q. What were you interested in when you were in middle and high school?
A.
I dreamed of creating a vehicle that could float in the air, just above the surface of the water, and allow me to fish. If I could access any point at will by flying very low in the air, it would expand the possibilities of not only fishing but also other activities on the water. Now, with hovercrafts + drones + lightweight material technology, we can do something about it, right? This is a fantasy that has become an altruistic one.

Q. What is your motto?
A. " When one door closes, another opens..."
When doing research, facing disappointments is a common occurrence. In overcoming these heart-breaking situations, I strive to maintain a clear and calm mindset, while continuing to open up new opportunities.

Q. What are your hobbies?
A.
I enjoy spending time with living creatures and immersing myself in the beauty of mountains and rivers in nature.
The unpredictability of fishing fits my personality, but I get seasick on the open ocean. Having spent a total of 26 years in Sendai, Boston, and Sapporo, I have developed a love for snow-covered mountains and feel the urge to slide down them, even though I'm not particularly skilled at it.
Q. Do you consider yourself lucky?
A. I am extremely grateful and feel blessed for the many opportunities and support I have received.
Of course, I am indebted to my mentors and various teachers who have guided me along the way. Their teachings, combined with the wonderful people I have met, have helped me find a ray of hope and direction, even as I wandered and struggled in various places.

Q. What was the source of your inspiration?
A.
When I was a graduate student, my imagination often came to life while I was getting into a meditative state as I drew liquid nitrogen outdoors. Sometimes I come up with a solution after getting a good night's sleep despite being under pressure. However, the conversations with my lab members that provide insights are my most important source of inspiration.

Message
Let's optimize our fortunes with ambition and good habits, and explore our unique new frontiers.
Published in the November 2023 issue of The Rigaku-bu News
Meet Researchers in Sciences >