Disclaimer: machine translated by DeepL which may contain errors.
Open Campus
High school students, why don't you come to the university and find your future self?
The Faculty of Science has 10 Departments and approximately 300 faculty members. Open Campus is a big event where seniors introduce the research of each Department with posters and exhibits, and faculty members give lectures.
There are also many reference materials to help you decide on a career path, and a consultation corner is available.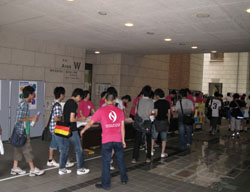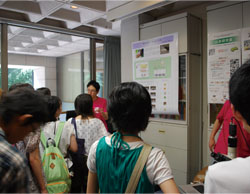 ---