December 4, 2017
GSC Seminar 15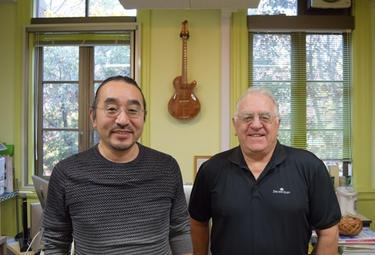 Photo: Prof. Suga (Left) and Prof. Williams (Right)
Title:
"Organic synthesis and chemical biology"
Lecturer:
Professor Robert Williams
Department of Chemistry
Colorado State University, U.S.A.
Host:
Professor Hiroaki Suga
Department of Chemistry, Graduate School of Science
Abstract:
This lecture is intended to provide an introductory course of natural product synthesis and related work in chemical biology. Professor Williams is a leading chemist in this field, and having tremendous experiences and the record of publications. In this class, he focuses on the introduction of historical background of the fields.