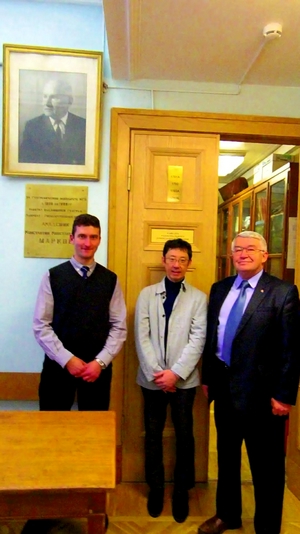 At the Faculty of Geography, MSU
(from left to right: Dr. Sergey Chalov,
Project Assoc. Prof. Goro Mori, Prof. Yuri Mazurov)
Project Associate Professor Goro Mori at the Department of Civil Engineering, the University of Tokyo, visited the Faculty of Geography at Lomonosov Moscow State University during November 10-19, 2015, as part of a collaborative research project supported by the STEPS program.
During this visit the research group had discussions on the research of the Kamchatka Volcanic Group and the Baikal Lake. Project Associate Professor Mori held a few lectures for the students of the Faculty of Geography, as well as a small workshop on geomorphology research.