Student Interview

Ms. Kana Yamada did research at the Swiss Federal Institute of Technology Zürich (ETH Zürich) for approximately 2 months from October 1, 2015, as part of the ALPS (Advanced Leading Graduate Course for Photon Science) program. We interviewed her on November 22, 2015, as she was nearing the end of her stay.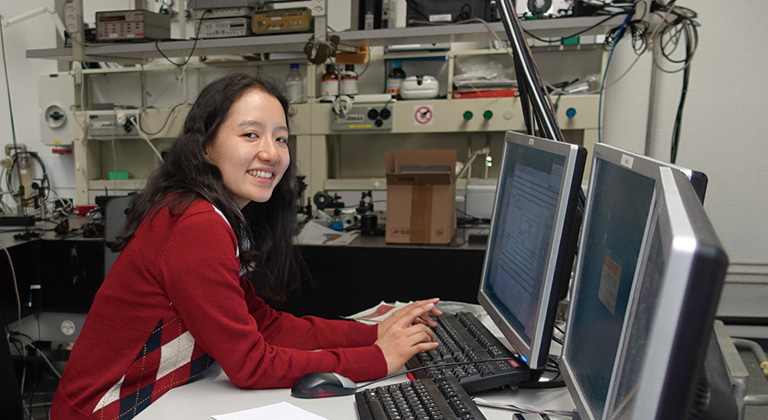 Ms. Kana Yamada

Second-year doctoral student in the Yamanouchi group (Department of Chemistry, School of Science, University of Tokyo)
In the Yamanouchi group at the University of Tokyo, Ms. Yamada investigates the responses of atoms and molecules to short-wavelength light generated using an ultra-short pulsed near-infrared laser. We asked Ms. Yamada about her experiences during her 2-month stay at ETH Zürich.
Which group did you choose for your research abroad and why?
I chose the group of Prof. Ursula Keller in the Department of Physics at ETH Zürich for my overseas research. Like the Yamanouchi group, Prof. Keller's group conducts research using short-wavelength light (high-order harmonics) generated using a laser. After reading papers about their research, I realized that the high-order harmonics generated in Prof. Keller's group differ from those generated in the Yamanouchi group in terms of wavelength distribution and pulse width. Their measurement techniques are also different, and their research targets not only atoms and molecules, but also solid samples. I chose this group because I wanted to try using techniques and conducting research in a field that is a little different to those I have experienced up to now.

What hardships have you experienced while conducting research in a different environment?
Several months before I began my research overseas, I contacted the group by email to discuss the research I would be doing, which smoothed my entry into the group. The research group is not only made up of Swiss researchers; there are a lot of researchers from other countries as well, so the standard language used is English. I did have some difficulties with English for everyday conversation right after I arrived in Switzerland, but I didn't have any particular problems with English per se because seminars in the Yamanouchi group are conducted in English.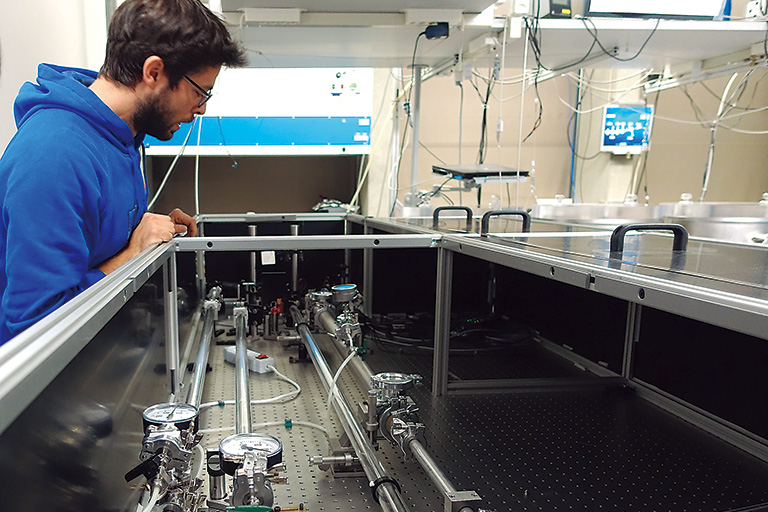 What has impressed you the most during your time here?
I was impressed by the absence of a hierarchical structure in the group, which creates an atmosphere that makes it easy to discuss matters. Everyone says what they want and it does not lead to arguments or create a bad atmosphere. There is a very friendly atmosphere throughout the whole laboratory and I sometimes go out with other members of the group on weekends.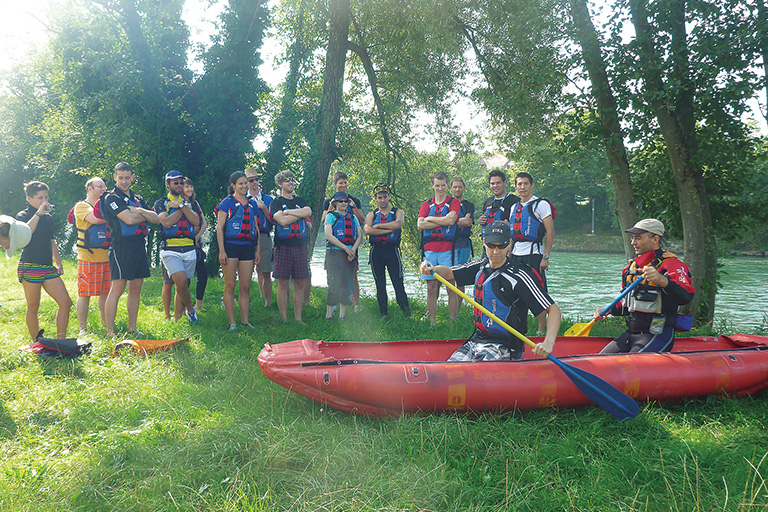 Could you tell us about the results you have achieved during your limited time here?
The experimental phase ended up coming a little later than I had imagined before coming here and I have only now finally reached the stage where I can conduct the experiments I had initially planned. Because my time at ETH Zürich is about to come to an end, some members of the group have asked me if I am really going to go back to Japan now.
I will be returning to Japan very soon, but I am considering the possibility of coming back to conduct my experiments.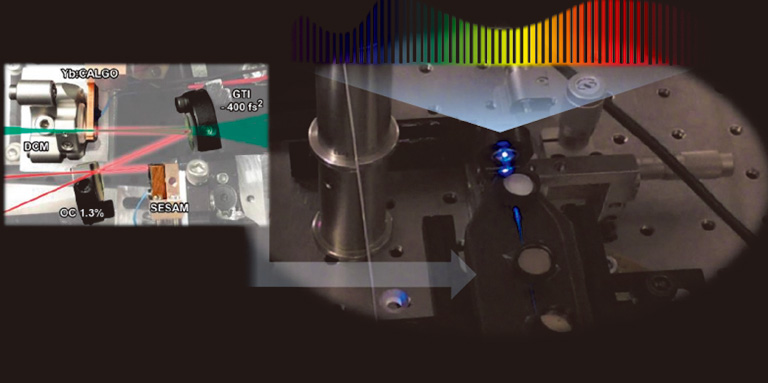 Would you want to do research overseas in the future?
I was thinking of moving into the academic world in Japan after getting my doctorate. Still, I decided to take advantage of the opportunity offered by the ALPS international placement program and come and work in a laboratory overseas. This has given me the chance to experience an international research environment and an atmosphere conducive to debate, so I have now added work and research overseas as another of my career path options.