Aims at exploring a new, cutting-edge academic field that merges approaches in biological and computational sciences. Uses a dual-faceted approach that clarifies life principles as systems by developing new ideas and utilizing advanced technologies.
【Academic features】
With the advent of big data, the Department of Bioinformatics and Systems Biology is at the forefront of a new academic field that will underpin the most spectacular era for the life sciences. Casting off the conventional framework of life science research that seeks to elucidate the individual functions of genes and proteins, the Department of Bioinformatics and Systems Biology seeks to understand the principles of life as an integrated system via advanced technologies such as large-scale measurement systems and computers, developing new research fields with innovative ideas. This department is a pioneer in global terms in educating professionals in this field.
Curriculum of the Department of Bioinformatics and Systems Biology
The most distinctive feature of our curriculum is that students study both life science and information science, so-called wet and dry sciences. Having a bird's eye view of these two fields, which were previously considered to be opposites, we offer unique lectures, experiments, and practical activities that enable students to acquire both wet and dry skills. To achieve this goal, faculty members from the Department of Biological Sciences in the Graduate School of Science, the Department of Medical Information and Life Science in the Graduate School of Frontier Sciences, and the Department of Computer Science in the Graduate School of Information Science and Technology work together to provide specialized education in their respective fields.
Entering Graduate School
There is a wide range of options for students to enter graduate school, with some going to graduate departments within the university, other universities, and even overseas. In addition, professionals in the field of bioinformatics are still scarce internationally, and our students gain employment in a variety of fields, including academia, government, and industry.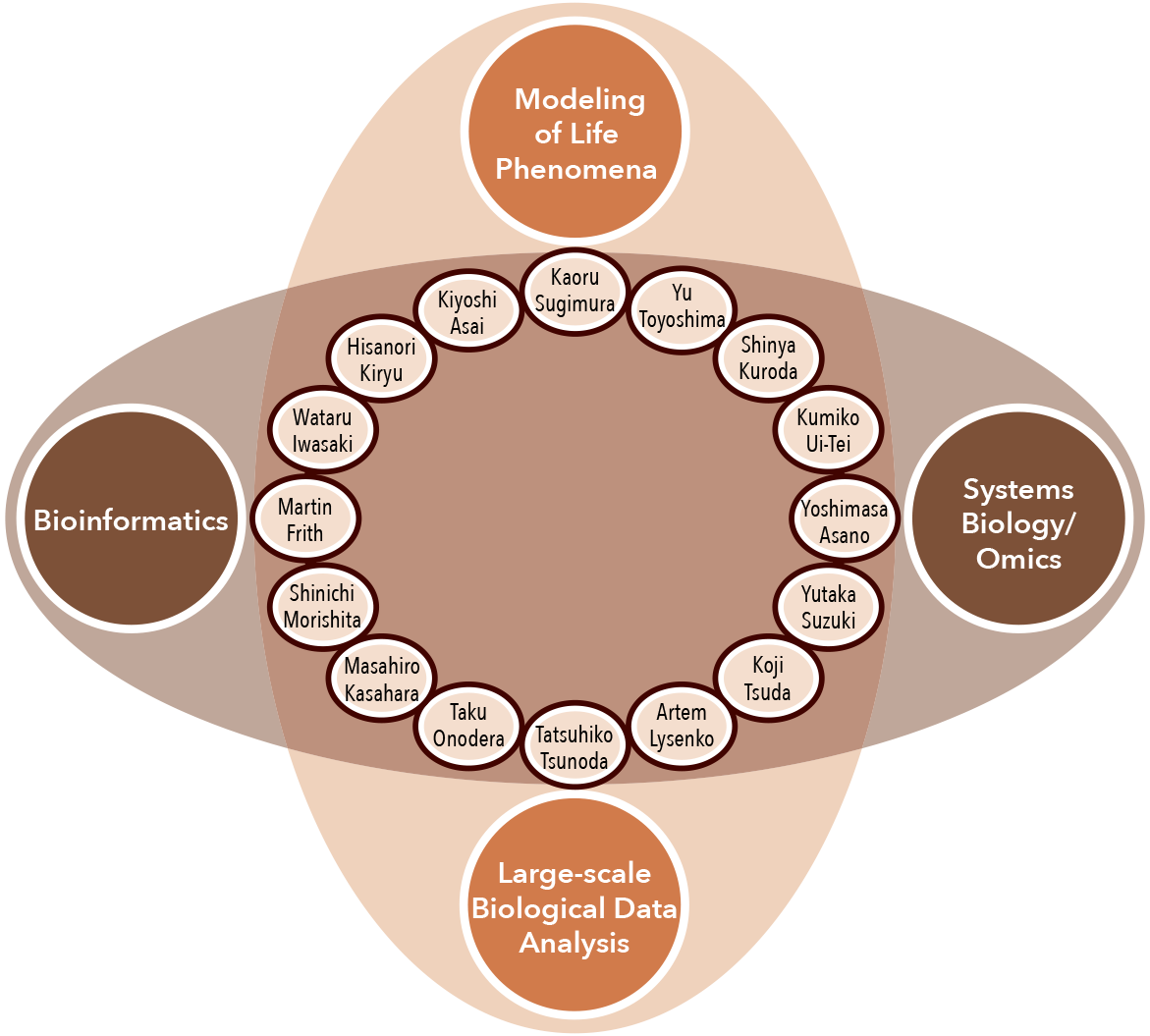 ---