The Misaki Marine Biological Station (MMBS) is situated on the southwestern tip of the Miura Peninsula in Kanagawa Prefecture. The word "Misaki" is derived from its location in Misaki Town of Miura City. On the Miura Peninsula, which faces Tokyo Bay to the east and Sagami Bay to the west, MMBS is placed at the point where the two bays intersect. This location affords opportunities to observe some of the world's most diverse fauna in the surrounding waters.
MMBS is engaged in cutting-edge life science research on rich and diverse marine life and covers a wide range of research fields including developmental biology, cell biology, molecular biology, animal taxonomy and evolutionary biology.
Dating back to 1886, this world-renowned marine biological station with a proud history was made possible by Edward S. Morse, who laid the foundation for the study of anthropology and archaeology in Japan. Dr. Morse came to Japan in 1877, the year in which the University of Tokyo was founded, and became the first professor of the Department of Zoology in the university's School of Science. Immediately thereafter, he established a temporary marine biological station in Kanagawa Prefecture, recommending to the Japanese government that a permanent station be built.
Misaki is also known as a place that revolutionized the global jewelry industry through the founding of Mikimoto, an internationally acclaimed brand for pearls. MMBS was deeply involved in the process, as its proprietary pearl farming technology was adopted by the company's founder, Kokichi Mikimoto, to lay the groundwork for today's pearl industry.
In the early 20th century, MMBS shut down its research on pearl farming. However, after around 100 years, it resumed interacting with Mikimoto in 2008, inspired by the symposium jointly held by the company and the University of Tokyo to commemorate the 150th anniversary of the birth of Kokichi Mikimoto.
Since then, in cooperation with Mikimoto, Keikyu Corporation and local high schools, the university has been running the Miura Pearl Project to revive the pearl farming industry that existed briefly in the city after World War II. Joint efforts are now underway to make the Miura Peninsula sparkle with pearls again.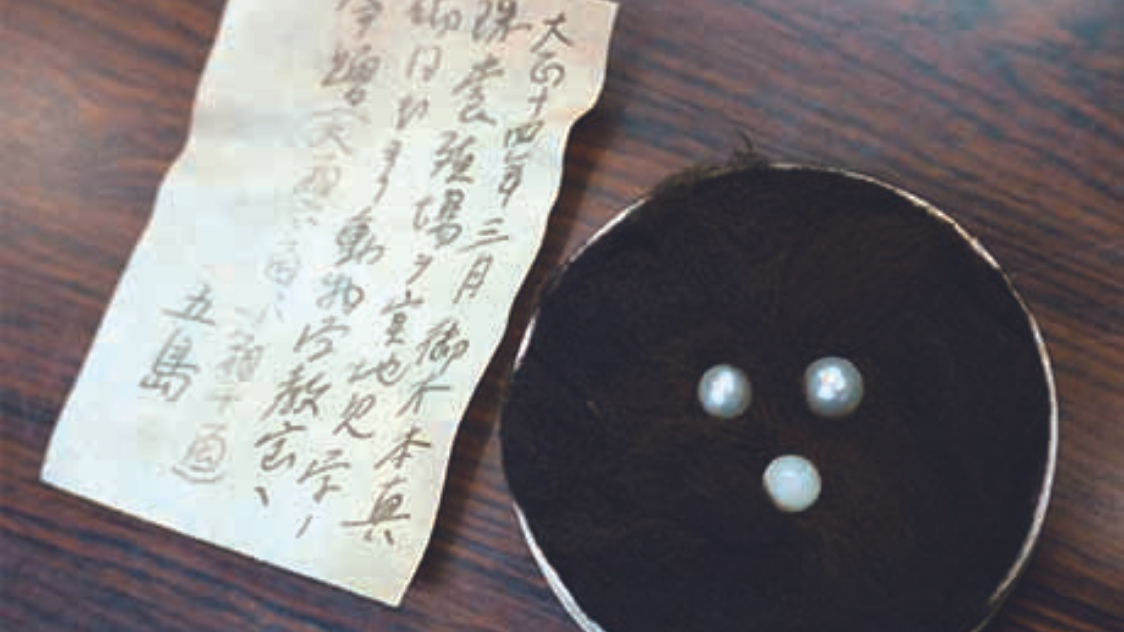 Interview and text: Masatsugu Kayahara
Originally published in The School of Science Brochure 2019
---