Nov 30, 2017
Chirality in nanoscale cylinders: Chiral double helix formation and strongest circularly polarized luminescence
Overview of the press release
A research group led by Prof. Hiroyuki Isobe (Graduate School of Science, The University of Tokyo) has discovered that cylindrical molecules composed solely of hydrogen and carbon atoms form a chiral, spiral staircase structure in crystal. The chirality (handedness) of the chiral double helix was dictated by the chirality of nanoscale cylinders. Further, nanoscale cylinders in solution achieved the most intense circularly polarized luminescence ever recorded with organic molecules. The new dissymmetry factors revised the highest values of organic molecules for the first time in half a century.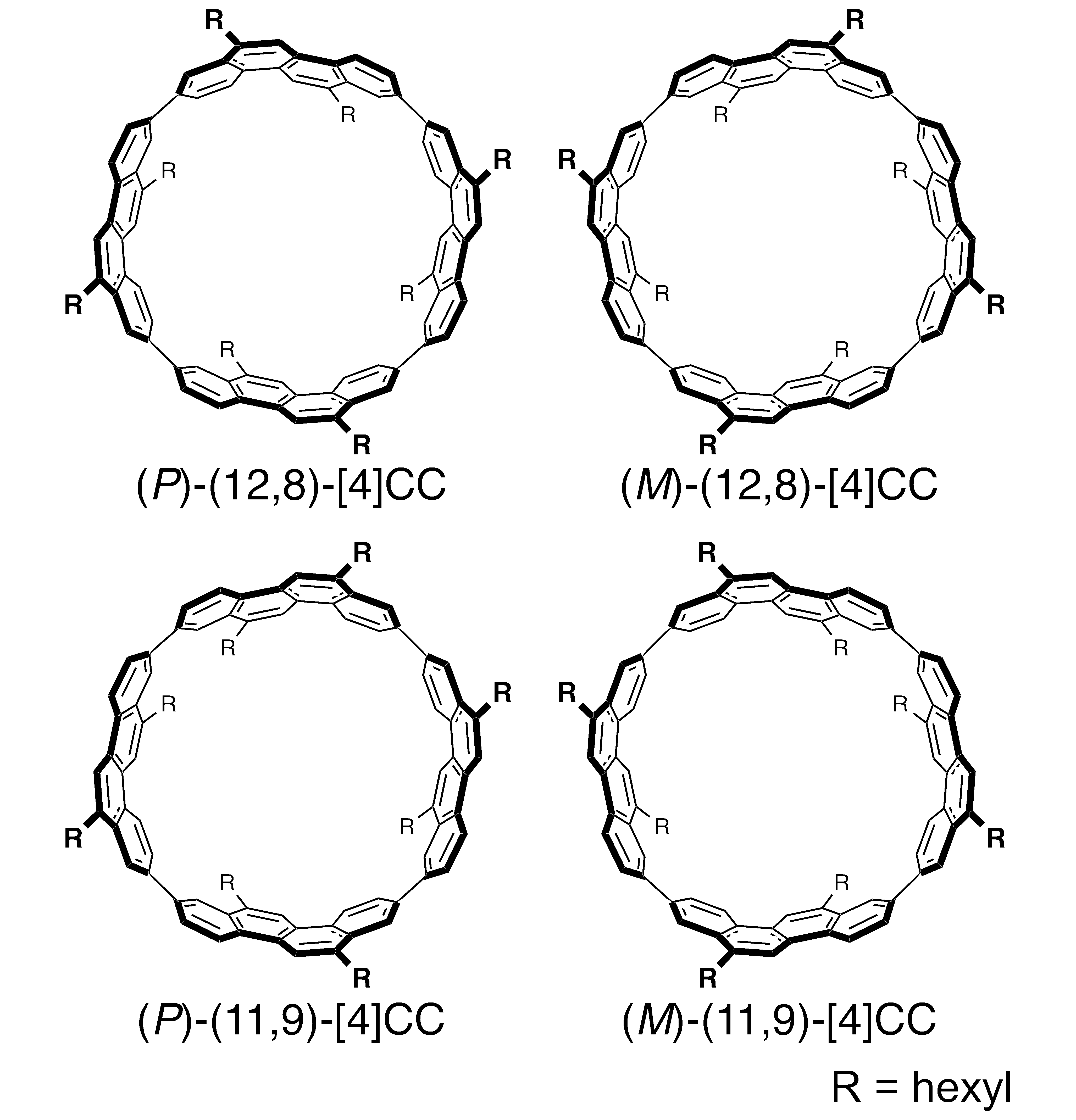 Figure 1: The double helix of nanoscale cylinders. The (P)-chiral molecules formed the (M)-chiral double helix, and the (M)-chiral molecules formed the (P)-chiral double helix.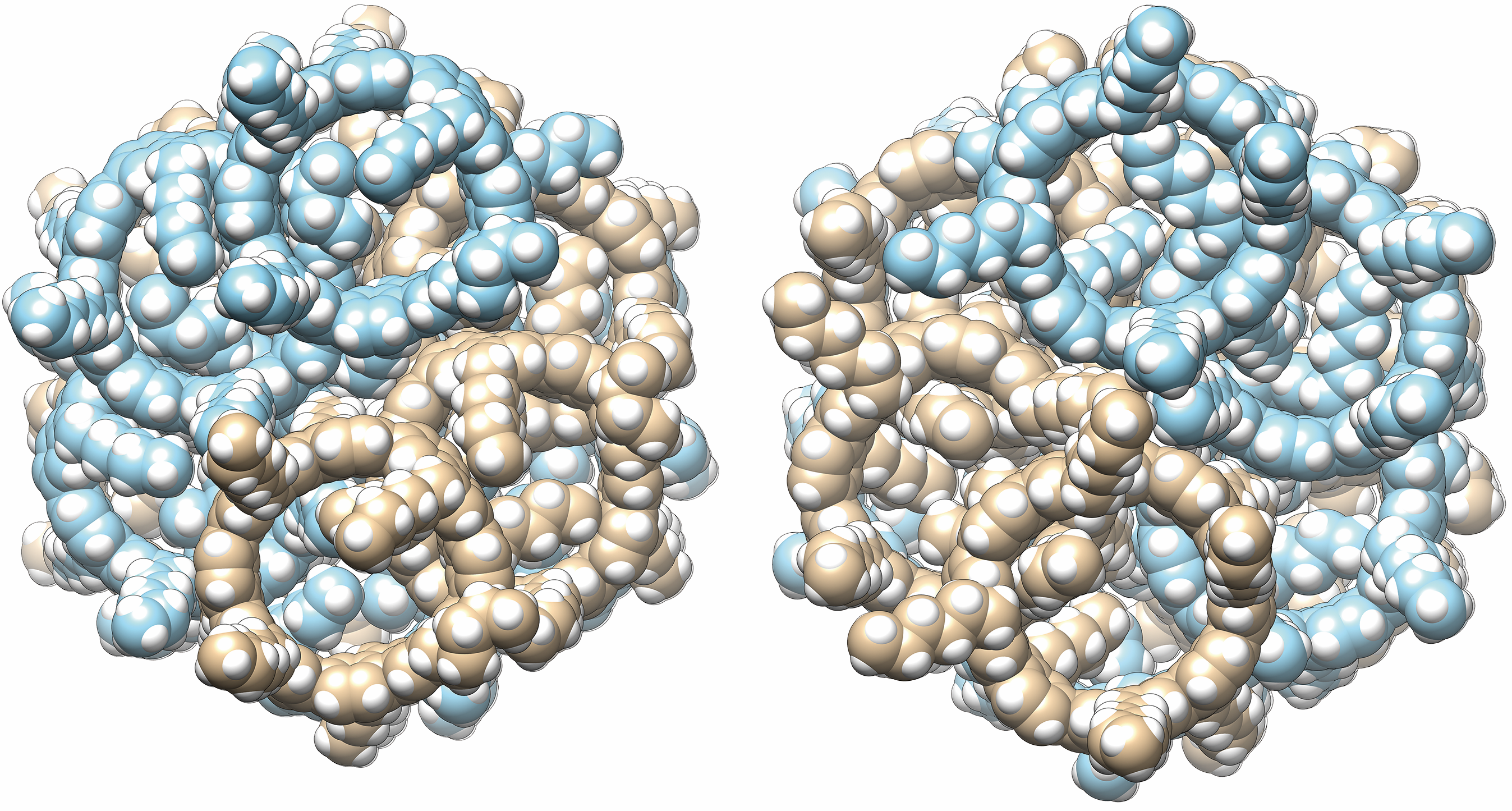 Figure 2: Side views of Fig. 1.
Publication details
| | |
| --- | --- |
| Journal | PNAS; Proceedings of National Academy of Science U.S.A. |
| Title | Chiral intertwined spirals and magnetic transition dipole moments dictated by cylinder helicity |
| Authors | Sato Sota*, Asami Yoshii, Satsuki Takahashi, Seiichi Furumi, Masayuki Takeuchi, Hiroyuki Isobe* |
| DOI | 10.1073/pnas.1717524114 |
| Paper link | http://dx.doi.org/10.1073/pnas.1717524114 |
― Office of Communication ―