Sep 14, 2015
Learning the central science in a world-class research environment
07. Join us as we tackle the central science — Department of Chemistry
Studying chemistry allows you to make direct contributions to society, such as through the development of new materials and medicines. Chemistry is furthermore a field that helps you obtain a broad international, interdisciplinary point of view.
Tatsuya Tsukuda
2013 Department Chair
Department of Chemistry
School of Sciences
There are many fields of study in the sciences, such as the life sciences, materials sciences, and space sciences, but it is often said that chemistry takes a central position, forming the nucleus around which other fields are arranged. Chemistry research therefore exerts a large impact on other related fields and its results make direct contributions to human society, such as through new materials and medicines. This is one of the interesting and exciting aspects of chemistry research—concrete results you can hold in your hands.
Our department has a long history, stretching back over 150 years ago as far as the Edo period—a history longer than that of the University of Tokyo itself. We have inherited that legacy, and are actively working toward making it increasingly interdisciplinary and international. We are proud of our curriculum, which has been systematized and developed over these 150 years. For example in your third year you will spend every afternoon performing experiments. This intensive lab course is a major characteristic of our program. In your fourth year you will spend mornings participating in advanced lectures and exercises, and during afternoons over the course of that year you will work on a graduation research project under the supervision of an assigned laboratory.
We also place a heavy emphasis on internationalization as a fundamental part of our education, with teaching performed in English by native speakers from the second half of your second year through your fourth. This practical language education aimed at learning to write papers, make presentations, and hold oral scientific discussions in English. With the 2014 school year we have begun global science courses for talented undergraduate students from around the world. From the 2015 school year all the lectures in the undergraduate courses will be given in English. Exposure to international students is an excellent stimulus, and a significant promotion of both the internationalization of our students and the internationalization of science in general.
With completion of renovations to our West Chemistry Building we have a more complete suite of research facilities than ever before and continues to be one of the top research environments in the world over the coming decades. Now more than ever, you will be provided opportunities for cutting-edge research along with a world-class faculty.
We hope you join us to study chemistry, the central science, and in doing so expand your national and academic horizons. We're working hard to prepare for your participation.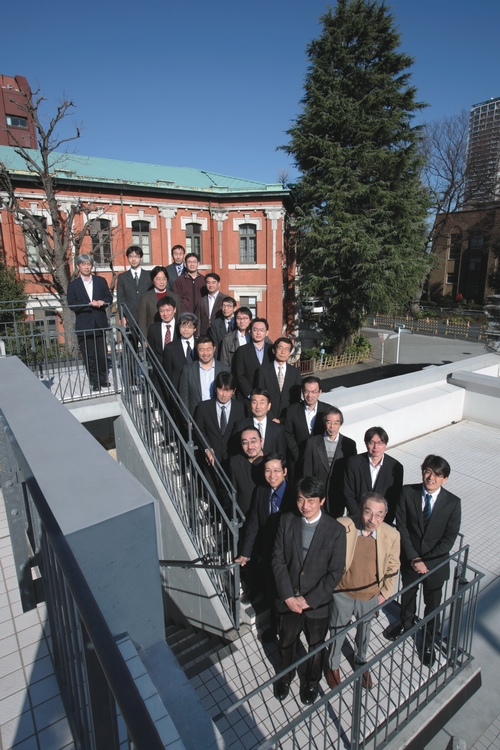 Career after graduation

Most of our undergraduates proceed to our master's program, and approximately half of our master's students enter our Ph.D. program. The remaining students find employment in industry or at research facilities. Our graduates' jobs cover a wide range of fields.
History
| | |
| --- | --- |
| 1861 | Creation of the Bansho Shirabesho Refining Institute (first chemistry courses) |
| 1877 | (University of Tokyo founded) School of Sciences |
| 1885 | School of Sciences, Department of Chemistry moved to Hongo, Tokyo |
| 1886 | (Reorganized as Imperial University) School of Sciences, Department of Chemistry created |
| 1919 | (Amendment to the Imperial University ordinance) School of Sciences, Department of Chemistry |
| 1949 | (School of Science restructured) Department of Chemistry, School of Sciences |
| 1961 | 100th anniversary of chemistry education |
| 2011 | 150th anniversary of chemistry education |
― Office of Communication ―