Sep 24, 2015
We strive to help you become a true research scientist
08. Elucidating life mechanism at the molecular and atomic levels
The Department of Biophysics and Biochemistry
Biophysics and biochemistry are the fields of study that explore life phenomena in depth. These fields are linked to applied research, such as pharmaceutical research, and cover areas related to medicine.
Professor Osamu Nureki
2013 Department Chair
Department of Biophysics and Biochemistry
Faculty of Science
Biophysics and biochemistry are fields that interface with biology, chemistry, and physics, and reveal the unknown mechanisms of life phenomena. While biology investigates diverse materials, biophysics and biochemistry explore life phenomena in depth. Basic research projects aim to unravel the basics of life, and their findings may in turn lead to applied research such as in medicine. For this reason, our fields are among those closest to medicine within the many biological sciences.
Lectures given over four terms in the second year will provide insight into the landscape of individual areas in biophysics and biochemistry. In the third year, more specialized lectures, such as those on biophysics, biomaterials, cell and molecular biology, and molecular life science, will be given in the morning. Throughout the afternoon, students will engage in laboratory work that closely relates to actual research experiments. Basic experiments will be conducted in the first semester, while individual research teams (laboratories) within the Department will be involved in the second semester, allowing you to gain experience in more specialized experiments.
In the fourth year, each student will join a research laboratory led by our academic faculty to carry out his or her own research project. You will spend a full year performing high-quality research, the findings of which may directly lead you to postgraduate research in the master's program or further in the doctoral program. Your life as a research scientist will therefore begin from your fourth year in our department.
Each research laboratory in the Department is equipped with the latest facilities. We also conduct joint lectures with the Department of Bioinformatics and Systems Biology, which will provide you with computer training and practice.
As described above, our educational focus is aiding students in attaining a true understanding of research through their own experiences. All research laboratories in the Department are leaders in their corresponding fields, and students will be exposed to these high-quality environments and supervised by some of the world's top research scientists. In essence, our priority is to teach students to become true research scientists, who will be able to lead academic research institutes and research centers in various industries in the future.
Indeed, many graduates of the Department of Biophysics and Biochemistry have become professors or core members of many research institutes. If you are among those aiming to become a professor to perform academic studies or a front-line research scientist in industry in order to contribute to society, please join us in exploring the fields of biophysics and biochemistry.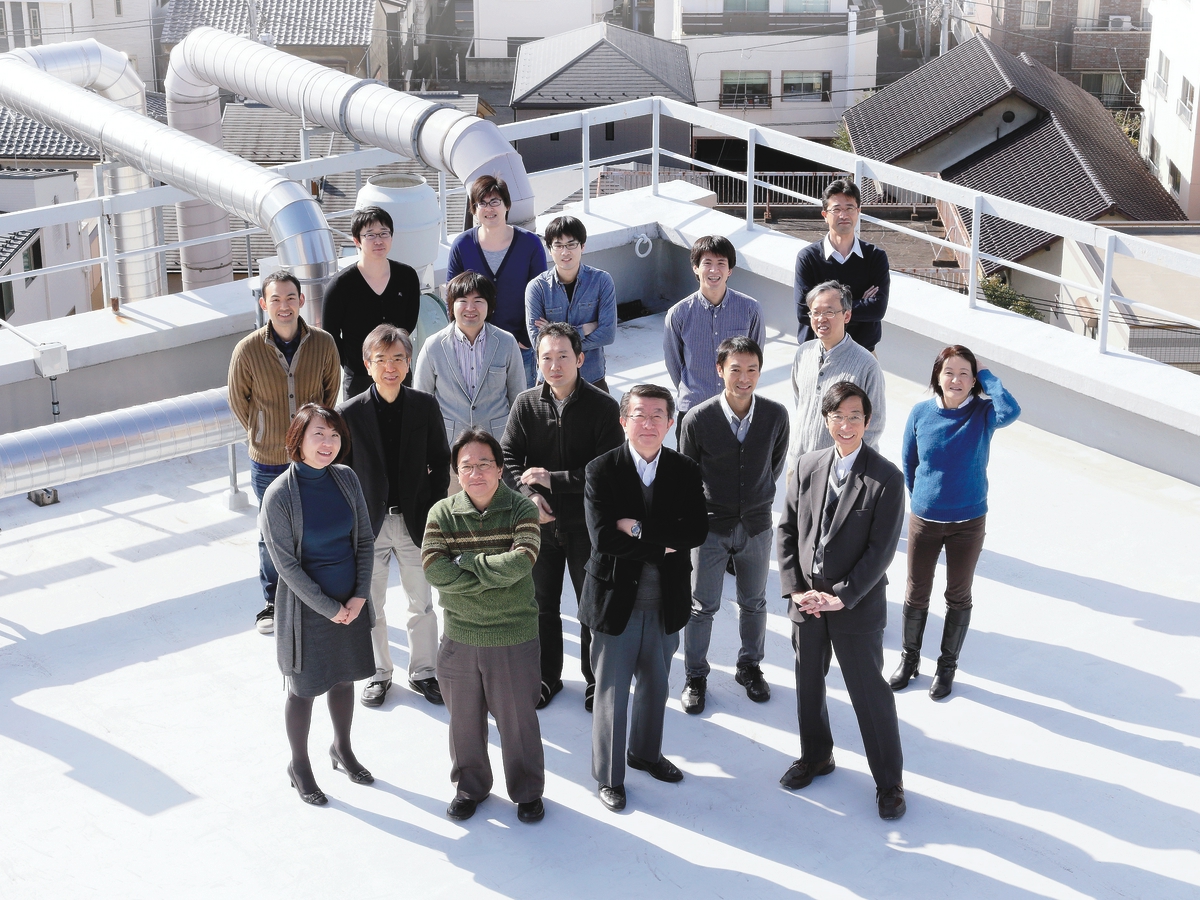 Career after graduation

Almost all students proceed to the master's program, and approximately 60% of master's program graduates go on to the doctoral program. Many who complete both programs and who do not choose to follow an academic career go on to join research divisions at leading companies, for example, in the pharmaceutical and food industries. All of our graduates have bright career prospects and will find career opportunities without problem, which is a notable characteristic of the Department.
History
| | |
| --- | --- |
| 1958 | The Department of Biophysics and Biochemistry was established. It has remained open continuously to the present day. |
※The new Department of Biological Sciences was launched in the level of Graduate School in 2014, after the merger of the former Department of Biophysics and Biochemistry and the former Department of Biological Sciences.
― Office of Communication ―