Project Characteristics
At the start of the strategic partnership project, there were already more than 10 collaborations between researchers at the University of Tokyo (UTokyo) and the Swiss Federal Institute of Technology Zürich (ETH Zürich), mainly in the natural sciences. The Department of Chemistry (School of Science, UTokyo) is particularly active, with researchers interacting across a broad range of fields, including physical, organic, and inorganic chemistry.
The UTokyo Departments of Chemical System Engineering and Architecture (School of Engineering), the Graduate School of Information Science and Technology, and the International Center for Elementary Particle Physics also participate in academic and student exchanges with ETH Zürich. Furthermore, the two universities are both members of the International Alliance of Research Universities (IARU), and participate in reciprocal exchanges with the backing of this organization.
A Comprehensive, Close, and Collaborative Relationship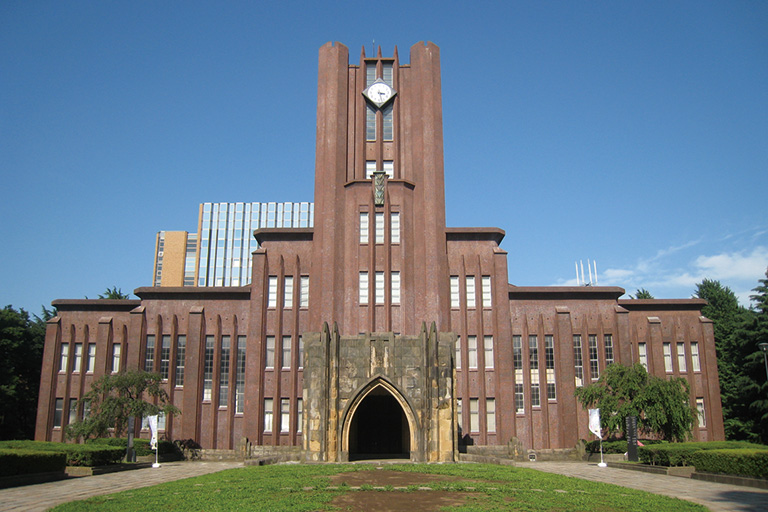 School of Science
School of Engineering
Graduate School of Information Science and Technology
International Center for Elementary Particle Physics
About UTokyo's Participating Institutions

The science and technology departments at UTokyo include those that are ranked among the top 10 in the world. Their Nobel Laureates include Leo Esaki, Masatoshi Koshiba, Eiichi Negishi, and Yoichiro Nanbu. In addition, Prof. Takaaki Kajita was awarded the 2015 Nobel Prize in Physics for the discovery of neutrino oscillations.


Department of Physics
Department of Chemistry and Applied Biosciences
Department of Biology
Department of Earth Sciences
Department of Computer Science
Department of Materials
Department of Architecture
Department of Civil, Environmental and Geomatic Engineering
About ETH Zürich

ETH Zürich was established in 1855 and has 16 departments that cover a broad range of science and engineering fields. Its 18,000 students originate from over 100 different countries. As one of the world's top universities, ETH Zürich has produced 21 Nobel Laureates, including Albert Einstein.